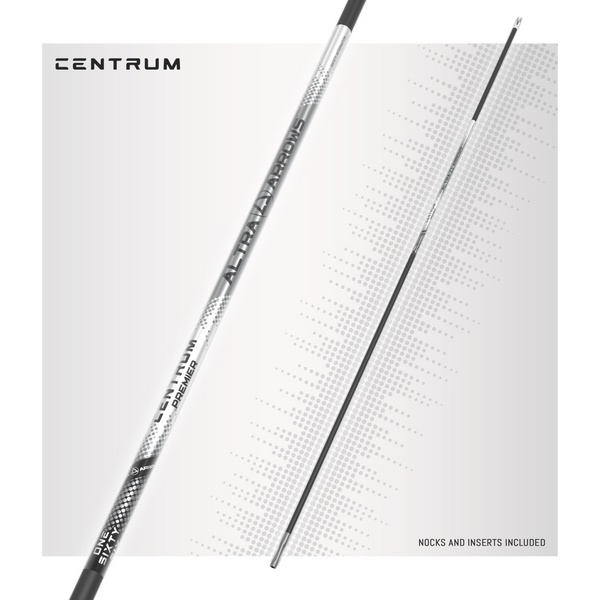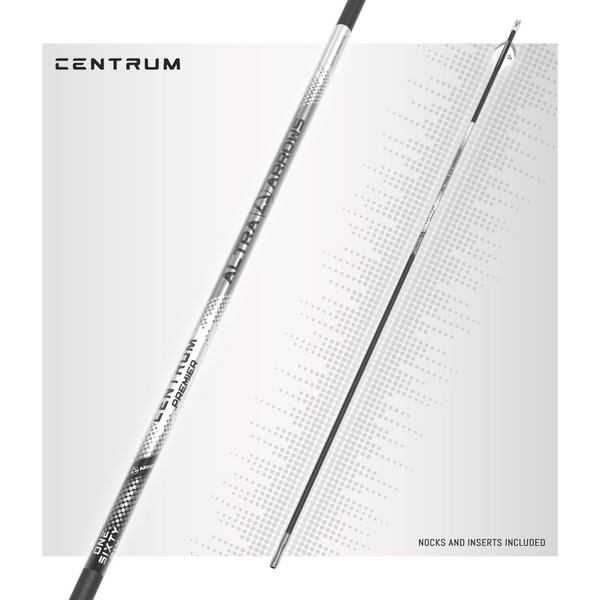 CENTRUM Premier 166 Arrows

Altra Arrows® 166 Centrum Premier Shafts are built on an architecture of accuracy comprised of high-grade carbon shafts, premium components, and sophisticated manufacturing processes that work together to deliver the most accurate and efficient arrows on the market.
Altra Arrows™ Centrum Premier line sets the mark for quality with industry leading straightness of .001". Using state-of-the-art measuring equipment to verify arrow shaft and component straightness, along with Altra's weight matching process ensures you are getting the most consistent arrows available. Manufactured from a proprietary blend of high modulus carbon this sophisticated construction results in Altra Arrows™ NO SPINE Technology, delivering an unrivaled arrow with improved tunability and increased consistency. The shafts are accompanied by premium components made from high grade aluminum and stainless steel. Altra Arrows™ attention to detail helps to create better archers so that they can reach The Pinnacle of Precision & Performance™.

Features:
Comes in 6 pk Fletched QTY (

1 grey/2 white Altra branded Q2i RAPT-X vanes

) or 12 pk Shafts QTY


All arrow packages are weight matched to be +/- 1 gn

32" total length
A.R.C.O.S. Insert/Outsert System and nocks included
NO SPINE Technology