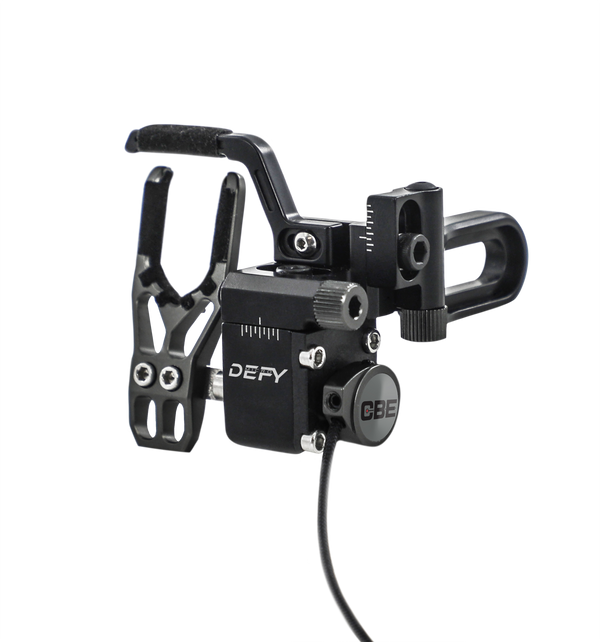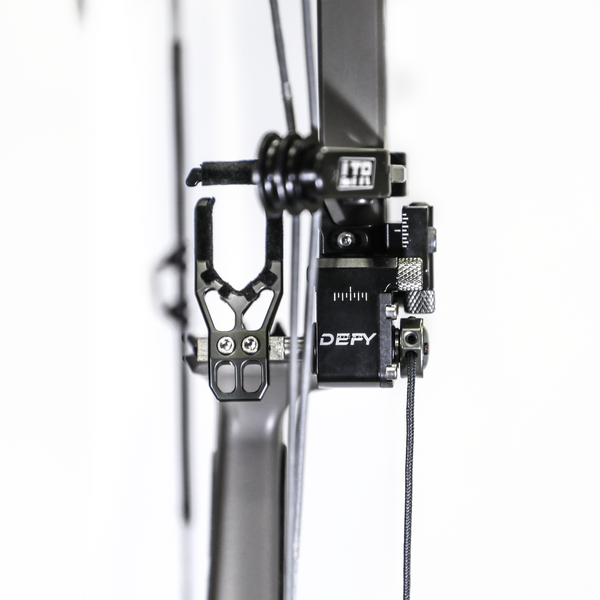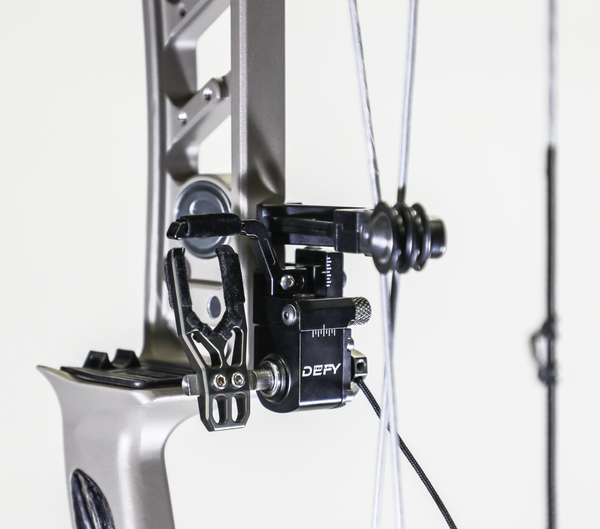 *SHIPPING MID-LATE OCTOBER*
DEFYING GRAVITY.
The CBE Defy Micro Rest challenges traditional fall away rests to create a simplified, sleek and innovative design. The Gravity Lock™ internal mechanism keeps your arrow fully contained and secure – dropping out of the way only when fired, while the BounceBack Prevention System™ offers complete arrow clearance that drastically reduces residual vibration for a quieter shot.

Available in Right or Left-Handed, the CBE Defy Micro features laser engraved windage and elevation marks for easy, repeatable and precise adjustment. Manufactured from high-grade machined aluminum, fits tight to the riser, and can be easily installed and tuned – all while defying gravity along with traditional fall away rest standards.


Features:
• Internal BounceBack Prevention System™
• Precision Ball Bearings For Smooth Operation
• Machined Aluminum Launcher Arm
• Gravity Lock™ For Full Containment
• Micro Windage & Elevation Adjustment
• Slim Fitting Riser Mount
• Includes Cable Clamp
• Rest Remains Up While Letting Down

What's inside:
9/64" Allen Wrench, Cable Clamp, Shelf Pad, Two Mounting Screws, Launcher Arm Felt, Arrow Retaining Arm Felt